I value every little bit of knowledge and experience that I am gaining. I love travelling, exploring and do creations, infused with little details that hold and can be shared with a deeper meaning. I am fortunate to have been in the right place, at the right time, and realise that I can embody my skills, interests, and experiences into one single, personal business that would fulfil my life with creativity and pride, while offering to people everlasting memories.
With honesty and genuineness.
I put my passion, creativity, skills and my professionalism to every aspect of your vision for your event.
I help individuals and brands that are passionate like me, soulful, imaginative, creative, innovative, experience-driven, and ORIGINAL to transform their dreams and visions into effortlessly flawless, carefully curated, tailored experiences.
I am always driven to inspire and be inspired
I am in love with people that inspire me to be better and more creative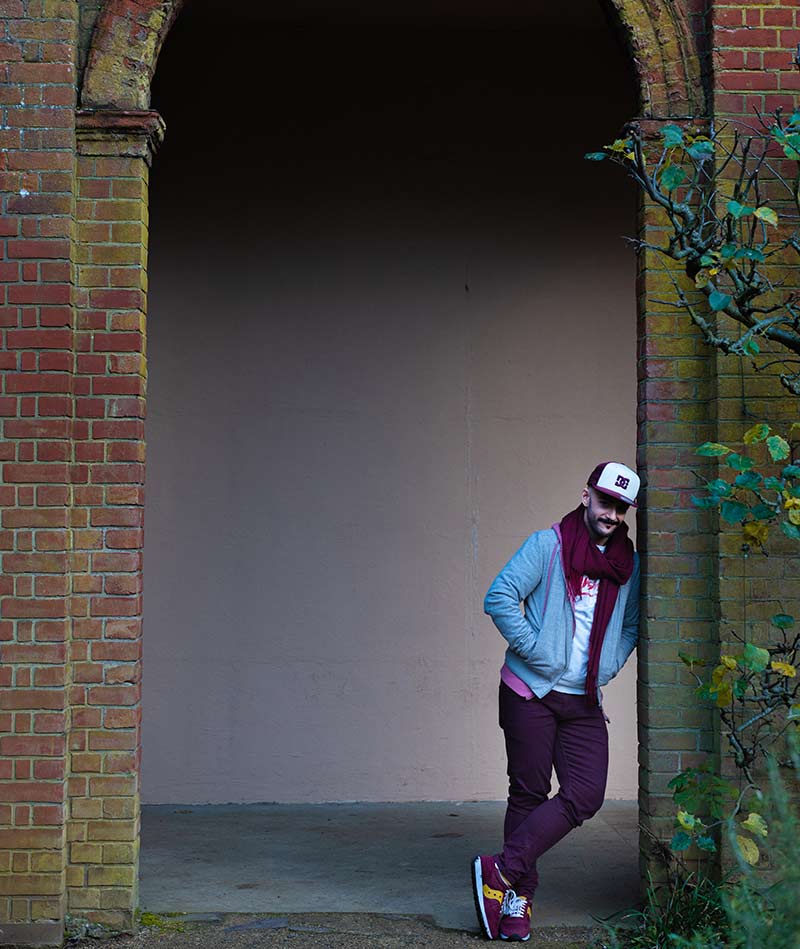 Born in Greece, I had the fortune to call different places home, including some of the beautiful islands of Greece. I have spent a third of my life living in the UK and currently I am based in London.
With an academic background in Management-Marketing and International Trade, having worked in different professional sectors and in many aspects of the hospitality industry I got the inspiration I needed, the drive and freedom to be creative through our family business in the event industry, decorating and styling weddings, venues, and local businesses.
I became fascinated by the different cultures I encountered during my travels through Europe. Being very fond of exploring and connecting with small, meaningful moments such as the music, the local cuisines and the artistry, it became my goal to shoot for the stars.

I am drawn to light as much as I am drawn to darkness, one can't exist without the other.
I find meaning and beauty in both those elements.
PERSONALITY
Straight forward, both in my personal and professional interactions, I am focused, visiondriven and determined. I'm dedicated and committed, especially to interests or people that make my heart skip a beat and ignite my brain. I am organized in what I do, but I crave and cherish all the spontaneous gestures of consideration, care, love, excitement, joy, and happiness. I consider myself free-spirited, innovative and analytical, and pragmatic whilst imaginative.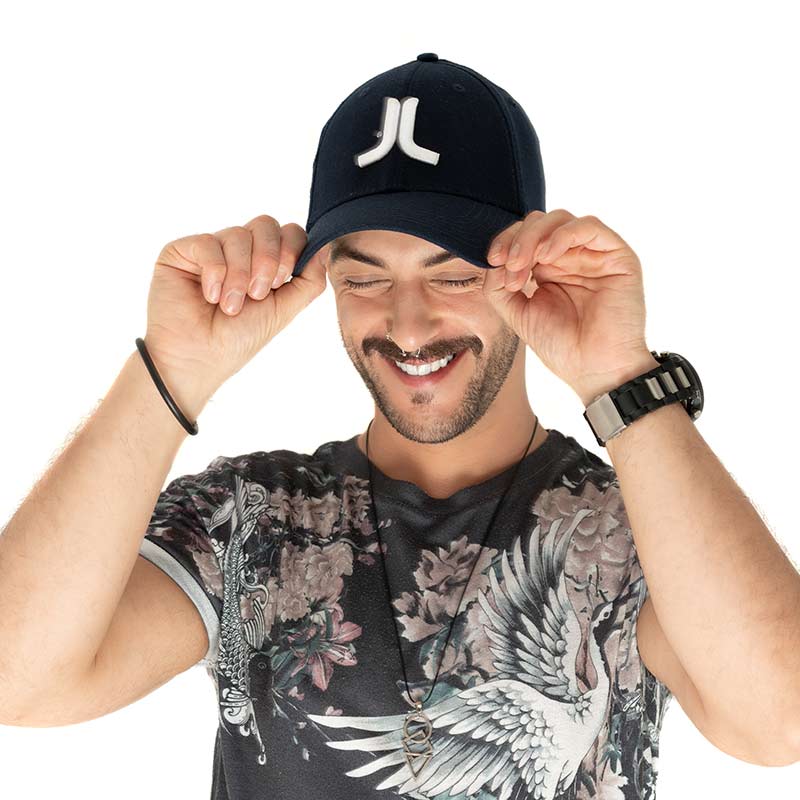 MY WORK ETHOS
We all have icons and idols we look up to and draw inspiration from, but I always strive to create my own path, guided by my unusual process of perception.

Be your own TRUE UNICORN

Never stop
learning

Do everything with consciousness and awareness

Work with lucidity, passion and professionalism

Listen to your heart and follow your dreams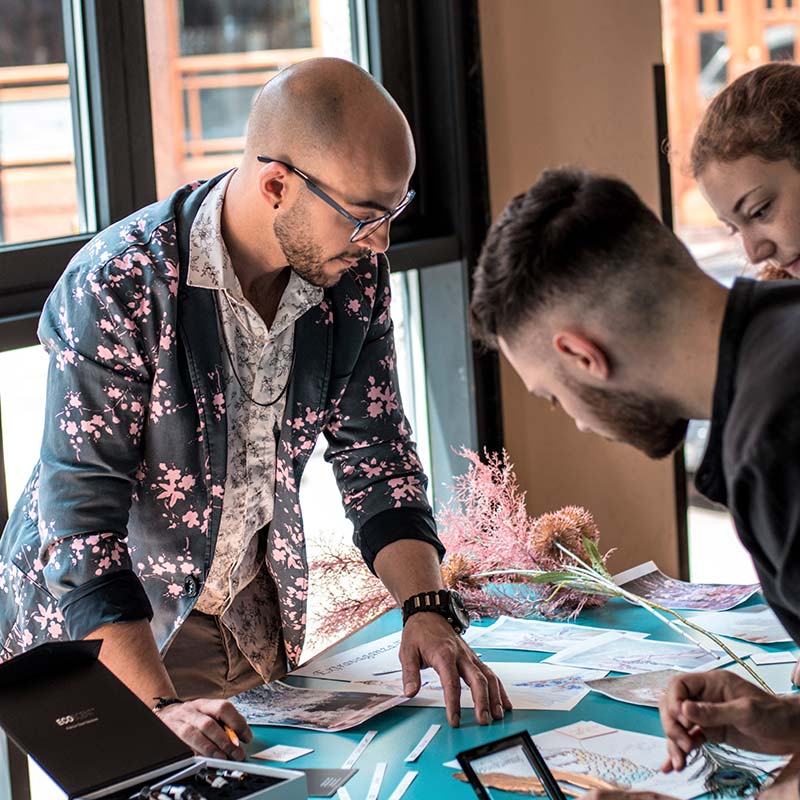 WHAT DO I INCLUDE IN MY WORK?
In my work, I find it of the upmost importance to combine strategic and analytic thinking, data collection and logistics with the creative thinking, and the custom-led design. Never wanting to disappoint, I approach every situation from all angles. Having been fortunate enough to encounter many awe-inspiring cultures, I want to surpass these magical and ethereal sensations creatively through all my work.
I love anything that seems flawless and effortless, no matter how hard it is to set up.
Favourite colour
I love all colours because each one represents unique characteristics.
Favourite animal
A unicorned Pegasus, LOL!
Favourite Super-heroes
DC Comics (The Spectre / Dr. Manhattan) / Marvel Comics (Franklin Richards / Jean Gray / Captain Marvel / Silver Surfer / Scarlet Witch) / Dragon Ball (Son Goku) / Transformers (Bumblebee).
Favourite destination
I love travelling, but on top of my head, I'd put first any tropical beach on a summer evening with a refreshingly delicious cocktail.
Favorite place
I could see myself in many places, but my mother's village always brings me back to my childhood roots.
Languages you speak
I both think and speak in Greek or English. I love languages. They connect us to cultures. Currently I study Spanish and I can pick up a bit of Italian and French too.
Perfect house
An A.I. green energy industrial-Japanese style with hidden storages by a tropical beach!!! Who can say NO to that?
Hobbies
I am a person of many interests; gaming, movies, literature, tech, arts, sports, you name it. I believe that diversity shapes individuality and unique perception.
What family means to me
I am the oldest and my two sisters mean the world to me. I grew up with a large family. I am a godfather and an uncle! And I long for the day that I will become a father. I believe family is not just blood, but anyone who gives heart, life and soul for you.
ONAR SERVICES
If you're convinced that Onar Events has what it takes and that I would be the perfect person to create your perfect event, THAT IS AWESOME! Find out more about what I offer in the list of
my services